Do not let problems with your transponder chip key put your car at risk, but seek our professional services to eliminate them completely. For years, our locksmith company has been helping vehicle owners enjoy optimal security by repairing and replacing locks and keys. We work with absolutely all types of cars regardless of their manufacturer or year of production. Our team keeps up to date with the latest technologies in our industry. You can always relay on "Locksmith in Auburn" when it comes to emergency situations as well.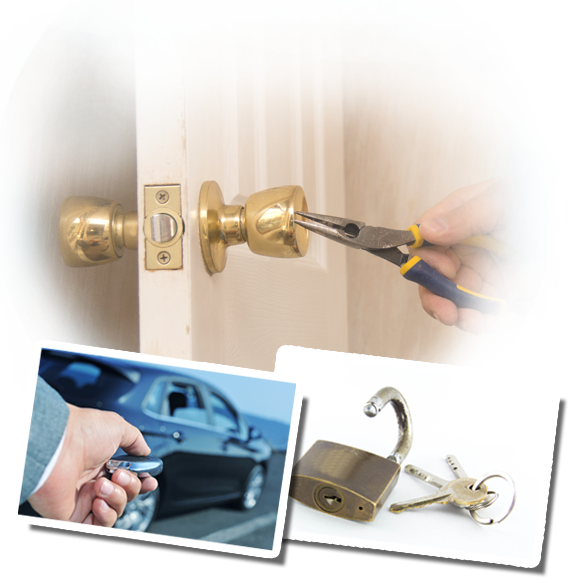 The Fastest Professional Solution
In case of a lost car key, our team is readily available to help you out. Do not attempt to open the door, but let us resolve the issue in minutes. Our technician will be with you shortly and restore your access to the vehicle as fast as humanly possible. Rest assured that we use only the safest and most effective opening techniques. Our car lockout service includes solutions for restoring the vehicle's security as well. In the case of key loss, you will receive a brand new key. Our company uses the finest equipment for key cutting and the strongest and most durable materials. The electronic components are hand-picked to ensure that they will work perfectly at all times. For making the vehicle even more secure, you can use our ignition rekey service. The ignition lock will be reconfigured so that only the new key can start the car.
When there is a customer locked out of his car due to malfunctioning of the key or the lockset, our service will include repair as well. Whether you have a laser cut key or a device with the most advanced chip, we will fix it with maximum precision to make it as good as new. You can expect superb performance after the job is done. When the problem is with the locking mechanism of the car, it will be repaired with great care. Our replacement components are of the highest quality. If needed, the lock repair service will include cleaning and lubrication as well. The end result is smooth operation without any glitches.
You do not have to wait for an urgent problem with your car key or lock to occur before you reach us for help. You can always count on us at Locksmith in Auburn to provide spare keys at any time. We can also change the locks of your car for higher security.
Leave us a message today!